Current Projects
Claire is currently scoring Between Dreamers, a musical currently in post-production. One of Claire's songs, Boat of Dreams, will be featured in the film, The Shoe, to be released in select theatres December 2017.
One of Claire's songs was recently used in the film "Roots" and screened February 20, 2016 at the Oxford Conference Center. Show entitled CREATIVE MISSISSIPPI: Documenting Small Town Stories   Thanks to Alison Fast @ Blue Magnolia Films
Child of the Desert
On April 29, 2012, Child of the Desert won Best Narrative Short Film at the Oscar qualifying USA Film Festival National Short Film Competition. The film also won The Texas Award the same night. Child of the Desert is now eligible to compete in the 85th Academy Awards Short Films Awards. Claire scored Child of the Desert starring Dale Dickey (Winters Bone). See film site.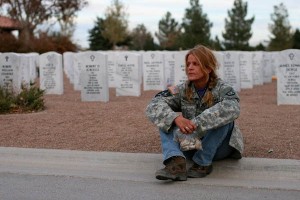 ---
Film Scoring Reel
Edited by Brian Funck.
---
Monkey
A short by UCLA film grad Marie Lee, Monkey was a recipient of the 2011 UCLA Directors Spotlight Award. See film site.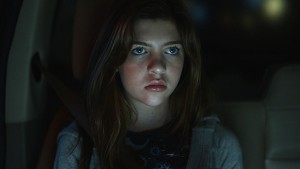 ---
Looking for Lurch
Finished the score for Looking for Lurch, which screened October 16-22, 2010 at Indianapolis' Heartland Film Festival … and won Best Audience Award at the Little Rock Film Festival. See film site.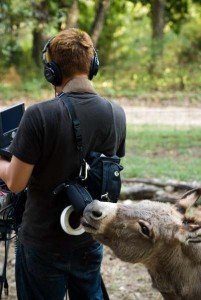 ---
See Rock City
A play by Arlene Hutton put on by the Actors Co-op Theatre Company in Hollywood and directed by Nan McNamara. Claire was nominated by the 2006 LA Weekly Theatre Awards for Best Original Music for her songs in See Rock City.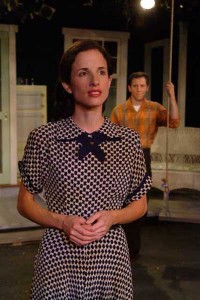 ---
The Fence
Matt Silas' thesis film, The Fence, was a recipient of the 2008 UCLA Directors Spotlight Award and was accepted to the Ashland Film Festival. Silas works in post-production at Pixar Animation Studios.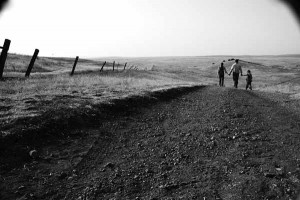 Watch The Fence here.
(The music is sparse, appearing roughly at 2:34, 9:19-11:25, and 19:16)
---
Film / TV Placements
Two of Claire's songs—"Waiting for the Whales" and "Waving Goodbye"—were featured on ABC's Men in Trees.
"Broken Things" plays on the end credits of The Fence.
"Blanket" plays on the end credits of Monkey.
---
Quotes
"She has a gorgeous, arresting voice, and to my ear, cinematic. I was working on the script for The Fence at the time. … Pretty early on she wrote Broken Things, which is what you hear in the closing credits. When I heard it, I just about fell over. She got right at the heart of the story with that song and it became a sort of talisman that I carried with me and would listen to as I continued to refine the script and prepare for the shoot. It was a pretty effortless process. Working with her was one of the easiest parts of making the film.
"
—Matt Silas; writer and director, The Fence
"Claire read the script, we talked, and then she read my mind.  The music she created for See Rock City helped tell the story in a beautifully affecting way.  What more could you want?  She is an amazing artist."
—Nan McNamara; director, See Rock City
"Claire's beautiful, haunting score added depth to many of Child of the Desert's scenes. I enjoyed talking and brainstorming with her as to how we could come up with a unique score for the film, and I'm grateful for her talent and patience in executing a very memorable score. I can't say enough good things of her beautiful voice and how her score elegantly accentuated each scene. I would definitely recommend her as a composer because of her unique style and willingness to try new things in order to come up with the appropriate tone and mood for each film. Looking forward to listening to more of her work!"
—Iliana Sosa; director, Child of the Desert
---
Background
Six years ago, I moved to Los Angeles from North Carolina with a growing interest in film scoring. One afternoon a couple of years later, I found myself at a dinner party sitting next to a woman who was directing a play and looking for the right music. I sent her a CD, and she soon brought me on board to write songs for the play.
Not long after, I was singing in Los Angeles and a young filmmaker asked me afterwards if he could give me a copy of his script. I connected with the story, and found myself sending him demos of material that would later find a way into his film. I feel extremely fortunate to have worked with these directors, and I welcome more opportunities to collaborate.
---
---